LieberJohnson Principals Stephanie Johnson and Joe Massucci collaborate closely out of offices in Houston and San Antonio to bring a third dimension to your marketing framework.
Stephanie Johnson
PR, Marketing and Content Mgmt.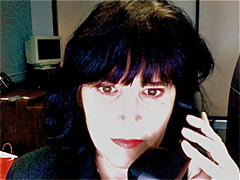 Principal Stephanie Johnson loves the Internet! And, telling clients how to use history's fastest-growing communication tool in an engagingly credible manner that promotes transparency.
She left the corporate and newspaper worlds five years after graduating from the "world's oldest" j-school, The University of Missouri, to found her own aggressive public relations firm. Specialties include public relations, corporate communications, media relations and online crisis communications.
Her finest moments involve dealing with pushy business-wire reporters and drafting quick statements while meeting all media deadlines. Johnson's been on-the-ground at blowouts, refinery "incidents," and other disasters, finding just the right way to editorially spin an "incident."
Her firm has supervised production of voluminous reams of printed and PDF'd marketing materials in both Spanish and English. Johnson prides herself on the ability to make a story out of anything. A growing sub-specialty is creating and content-managing extranets and microsites.
CONTACT: This email address is being protected from spambots. You need JavaScript enabled to view it.
Joe Massucci
Web and Multimedia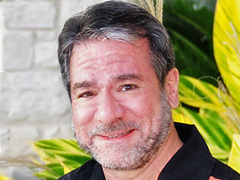 Principal Joe Massucci project-manages high-end website development for LieberJohnson. He's created crisis communications sites, intranets, internets and extranets for several large energy corporations. He's an award-winning, recognized authority on large-scale corporate sites. Massucci also excels at corporate publishing, producing high-dollar annual reports, magazines and newsletters.
Highly creative and prolific, he's authored more than 2,000 articles for corporate and trade publications, and designed and launched BP America's Internet website. Visit massucci.com to see how the expert markets his novels online.
Kellie Flanagan
Lead Writer/Producer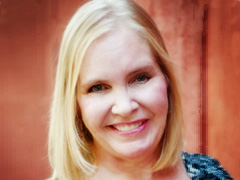 Kellie Flanagan creates content through writing, editing and imagery for print, broadcast and the Web. With more than twenty years experience, California-based Flanagan works with organization through execution, including punch-ups and flavor for projects that are stalled or start-up. This flexible professional gets your message across and works with new accounts to establish firm connections.
Kellie has a host of credits to her name, with more than a dozen hour-long documentaries for A&E and the History Channel. She produces content for all media, and has clients that date back more than a decade. She works with an easy professionalism and charm that's reflected in her work.
Anne-Christine Hardy
Social Media Guru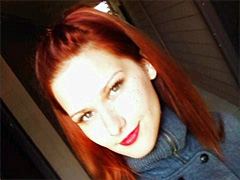 Anne-Christine manages agency traffic and ensures all websites, microsites, intranets and extranets are updated as per LieberJohnson's detailed editorial calendars.
She also helps to develop and execute digital strategies for clients using Twitter, Pinterest, Instagram, Facebook, blogs, YouTube, Yelp and other digital communication channels. Anne-Christine attended Houston's prestigious Art Institute, majoring in graphic design.